Boys & Girls Clubs of Greater Scottsdale
Increasing community engagement

Building a website that pulls its weight
A strategic marketing tool
The Boys & Girls Clubs of Greater Scottsdale came to us looking for a website that would help them communicate their mission of cultivating future citizens.
But more importantly, they wanted a website that would increase signups and donations.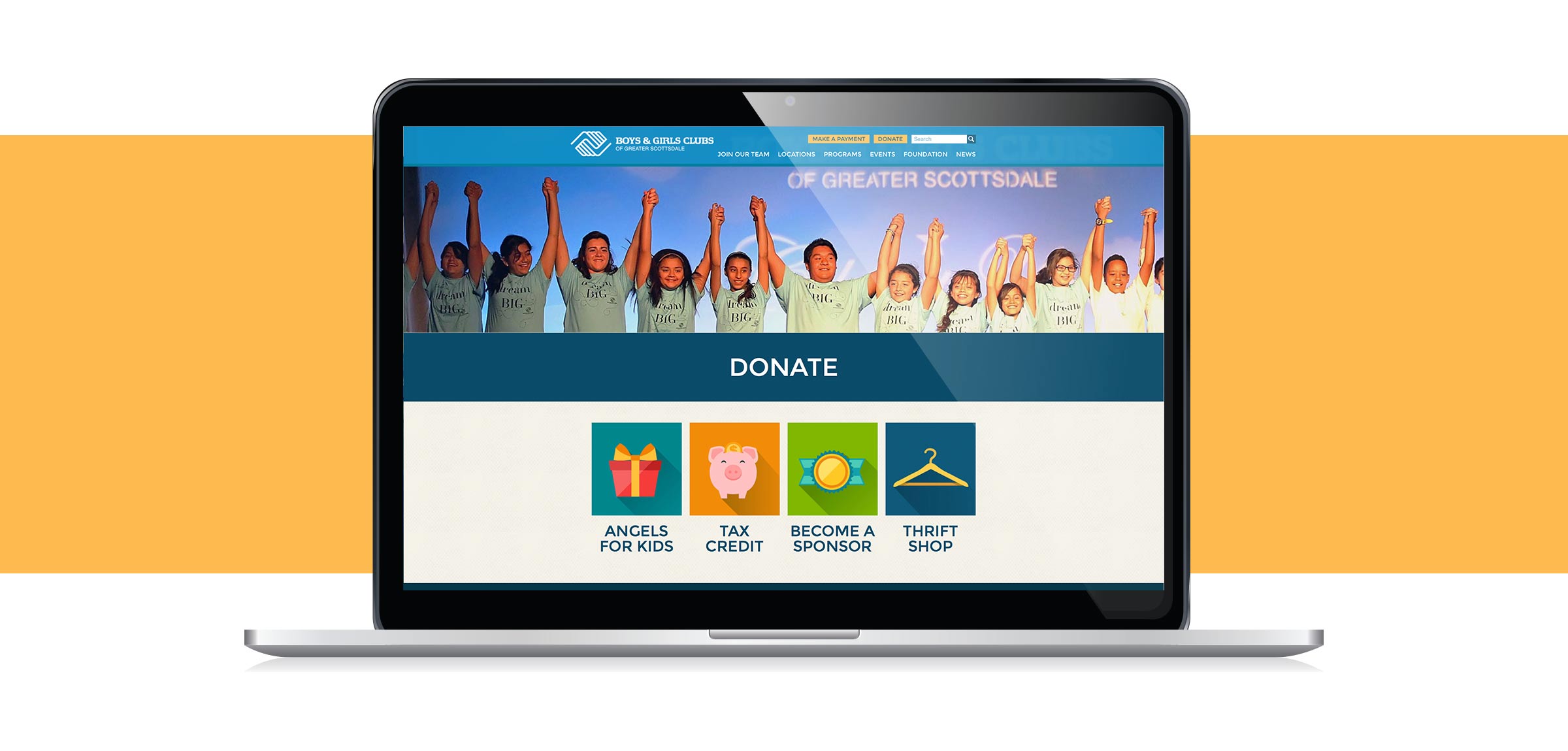 Client feedback
A success!
"We received so much more in online donations that the site paid for itself in the first few months"
"I had to write to you and let you know that the website has been hammered for the last 14 days and it has been amazing. I have gotten more calls from happy donors who have been frustrated in the past trying to make online donations."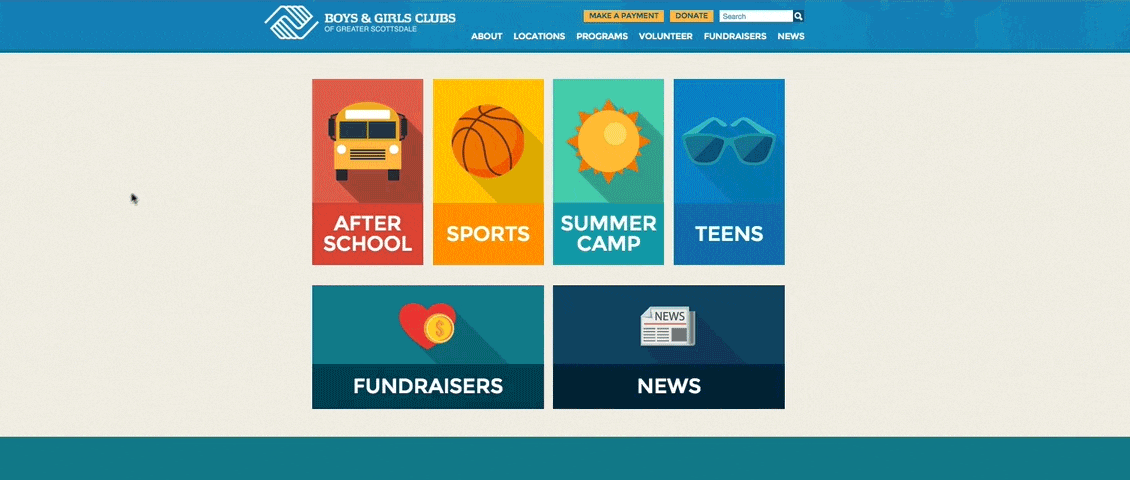 Little animated details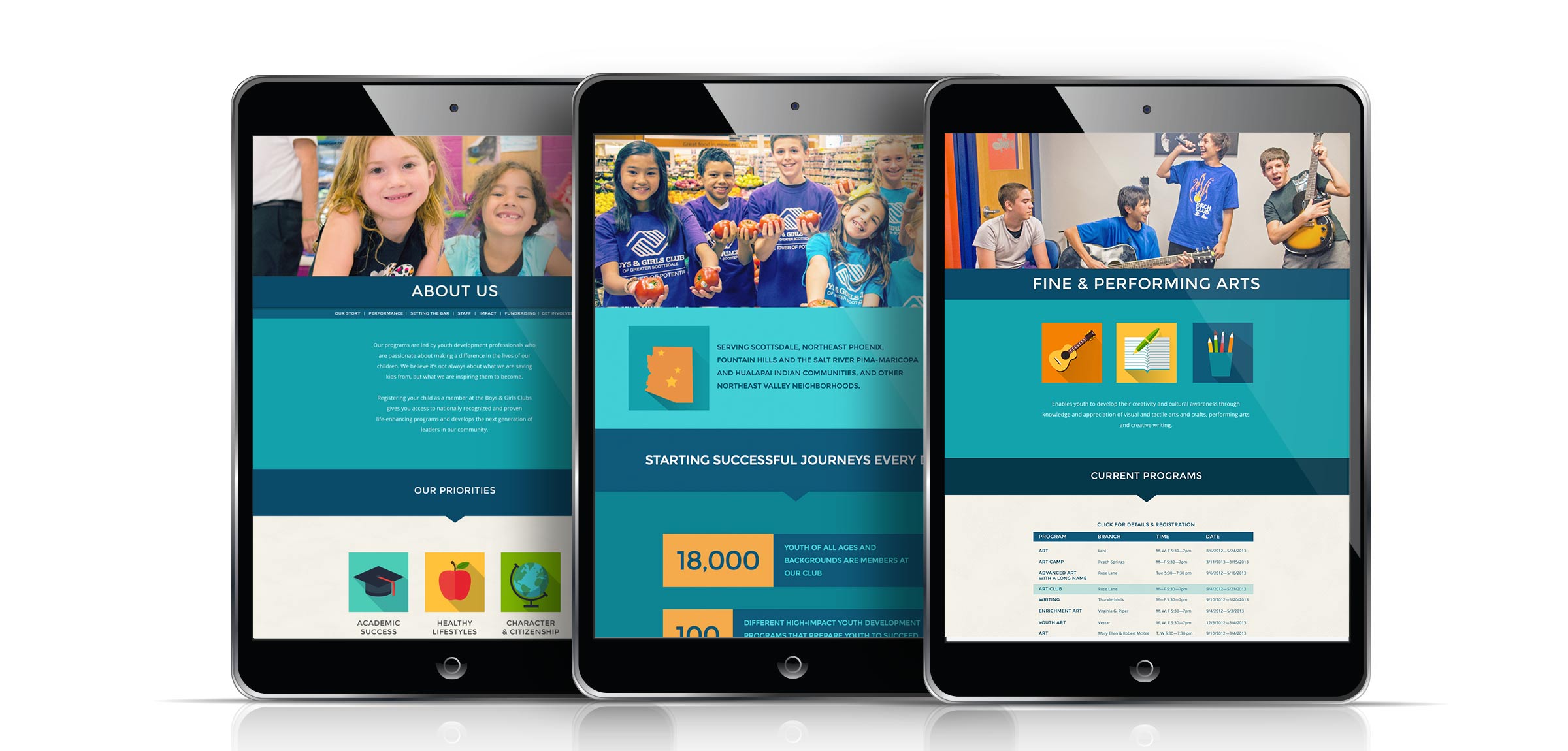 Winning recognition
A Gold Addy
The site won a Gold Addy for web design!
This was a fun project and I think it really shows. The Clubs had a great library of photography to use, and I loved showing it off to bring the site to life.
Work completed while at Forty/Crowd Favorite.